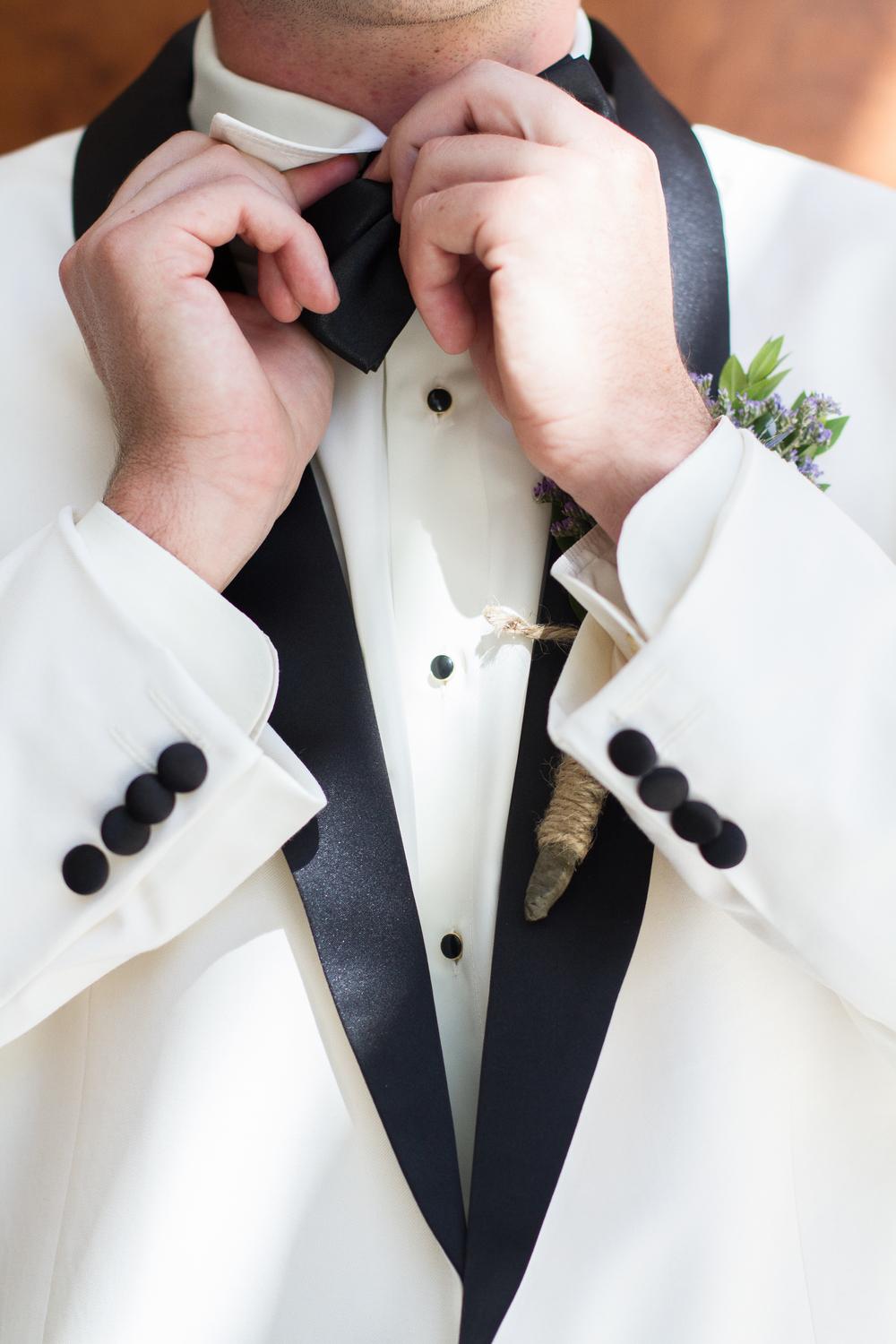 Like I said in my previous post, I LOVE photographing a good tux and cufflink combo. Throw in a bowtie and you'll have me swooning. This love definitely stems from my years working for my uncle at his men's clothing, shoe, and accessory boutique. My uncle was absolutely incredible when it came to styling his products in the store. Think Great Gatsby combined with an old smoking lounge or country club and you'll have a pretty accurate image of the store's aesthetic. He would have won awards if there was such a thing for his talent.
5 Quick Tips for Photographing Groom Details
Although I don't think I've quite attained my uncle's styling skills as of yet, he is my inspiration when it comes to shooting the groom's details on the wedding day. Like all aspects of shooting the wedding day, it will still take time and experience to feel confident in this area of expertise, but here are a few nuggets of knowledge I've gained over these past couple years working for Kira Nicole Photography:
It's best to gather all of the details in advance. This way you know what you have beforehand and can start working that imagination in ways to style everything.
Speaking of working that imagination, try looking for inspiration ahead of time. Like my uncle's store was my inspiration for how to style men's apparel and accessories, try looking for inspiration in magazines and store catalogs. Brooks Brothers has an online magazine with stunning styling techniques implemented in its photographs.
Look for that lighting. Before you even think about laying out what's in your head, find an excellent source of natural light. I've learned this through trial and error, but when it comes to dramatically dark shoes with a shine, you're going to want natural light up there on your priority list. I also stopped playing the guessing game as far as how to direct the groom's shoes in the light. I position them a couple different ways and test to see which angle to the light works best. Remember to think James Bond, which means some shadows to really make those details pop especially the shoes!
When it comes to actually styling the details, I like to create different layouts to add variety. Similarly to how you would photograph wedding invitations with some of the bride's details, I like to layout the groom's details for some overhead shots that showcase everything. Sometimes I layer some of the details to add dimension. Keep in mind as you are shooting overhead to close your aperture a bit to between 3.5-4.0 (I have made the mistake of shooting wider multiple times). This will give all the elements nice clarity with a larger depth of field. Next, I really like to get more of a three-dimensional shot by getting low to the ground and shooting the details straight on. This usually means I am stacking some of the details in the groom's shoes by rolling up ties and socks with the watch, cufflinks, or boutonniere as the cherry on top. You can open your aperture with these shots, but just make sure the majority of the details are still in focus.
Lastly, consider capturing some of the details on the groom. The groom adjusting his bowtie and cufflinks or looking at his watch can be very Gatsby and dapper! I also find that a lot of grooms have a little fun with this and you can even get their inner James Bond to come out.
In the end, sometimes it takes a little experience and inspiration to walk away with groom detail shots that you are happy with. I'm still learning, but several weddings into my career, I found my sweet spot with groom details during a wedding when I came across these pocket watches!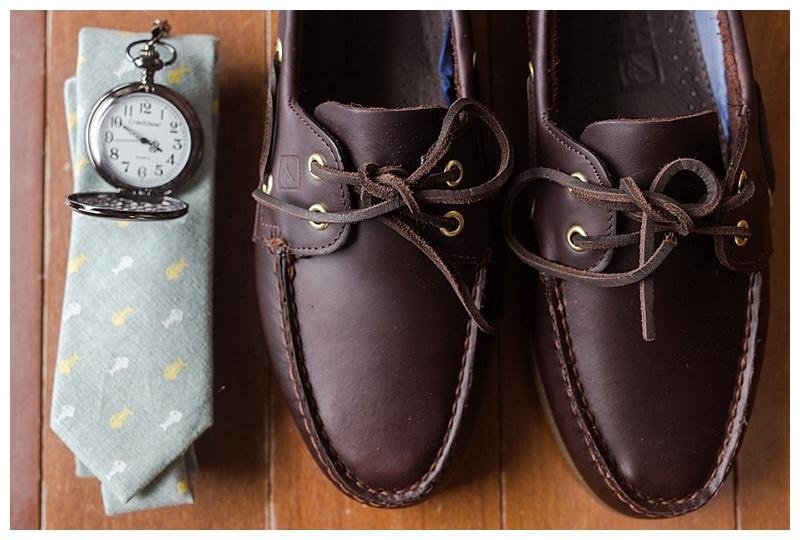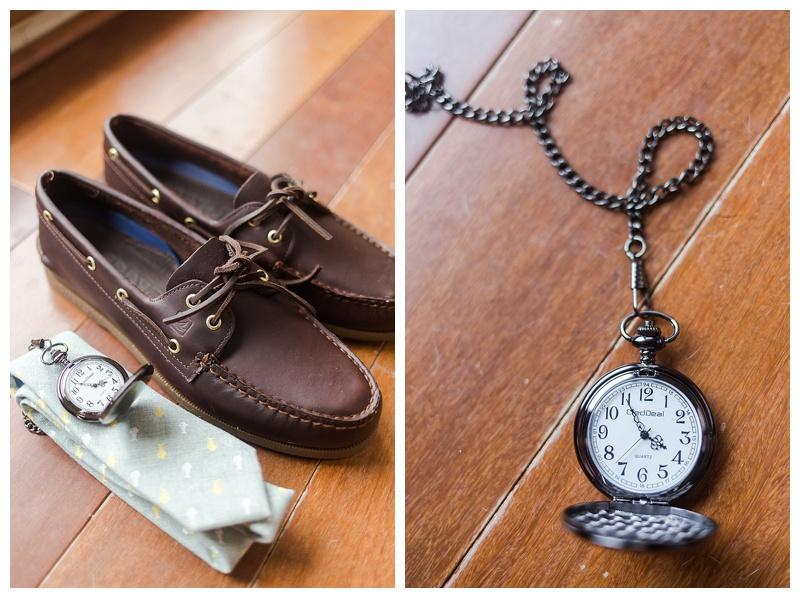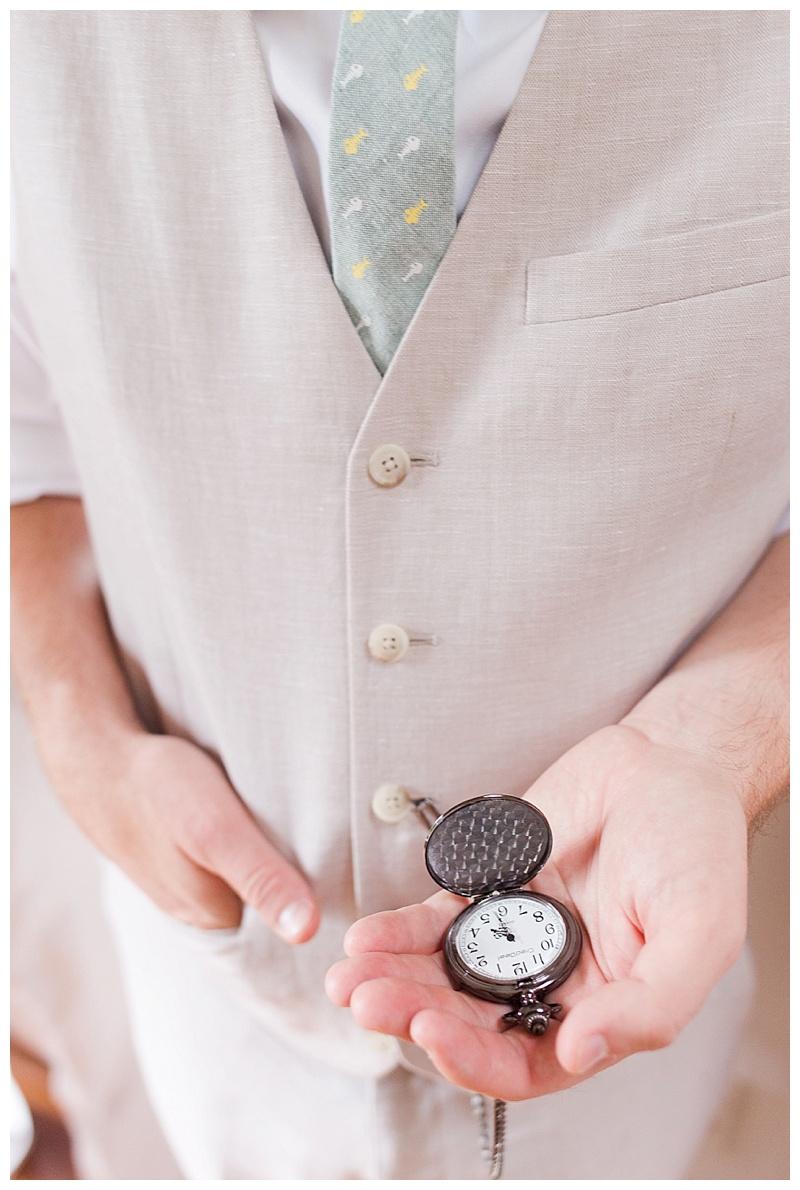 For more ideas and education on how to style groom details, be sure to check out Jasmine Star's blog post: How To Photograph the Groom's Wedding Details. She gives great advice and her blog is one I frequently run to when I'm at a loss for how to approach something in wedding photography.
Hope that helps! Comment below any questions or remarks!