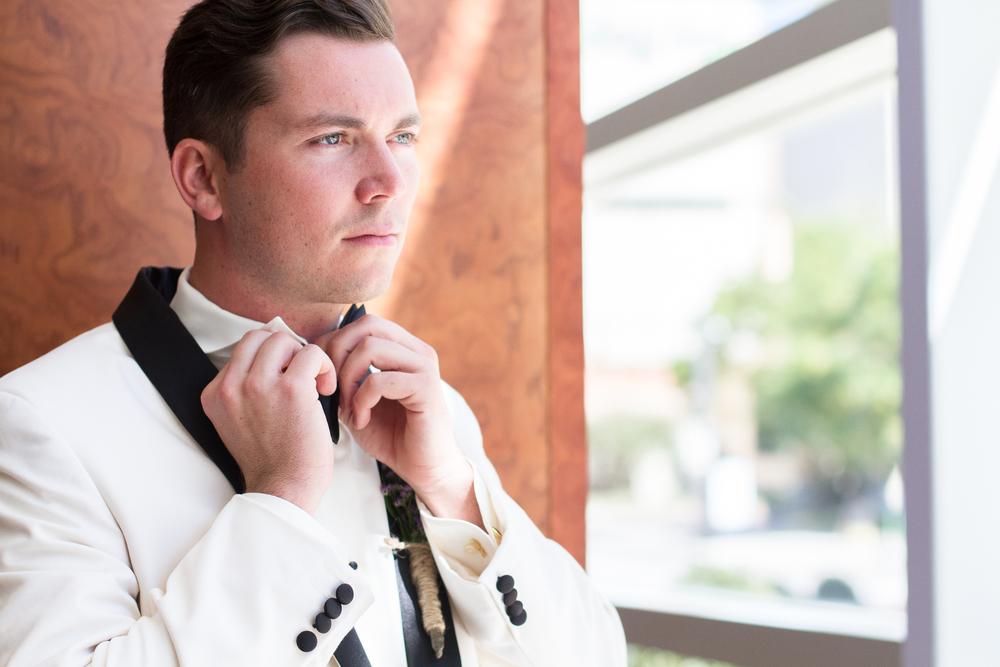 As a Maryland wedding photographer second shooter, I have the pleasure of frequently working with the groom and groomsmen. And you know what? I love it! I don't know if it's from my time working at an upscale men's clothing and shoe boutique or growing up with my dad and brother who both seem to have a sense of style, but I enjoy photographing a good tux and cufflinks along with the goofy moments of the grooms and groomsmen I often encounter.
It's fun, but I will tell you, it is definitely different than time spent photographing the brides and bridesmaids. Typically, you don't see the brides and bridesmaids just lounging around or playing games mere minutes before walking down the aisle. The guys are usually more relaxed with their shirt tails hanging out and ties all askew (occasionally you get the nervous groom) and a lot of times they're cracking jokes and downing a couple drinks in honor of their buddy. Definitely a little different which is why I think it's an important topic to talk about as wedding photographers and as people desiring to serve couples the best way that we can on one of the biggest days of their lives.
I think at times the focus can be too much on the bride while the groom falls into the background of the big day. But guess what? It takes two people to get married! And the groom desires to look back on his wedding day pictures with fond memories just as much as the bride. There's also a reason that a bride always seems to want reassurance that we will capture the groom's face as she's walking down the aisle—and which they really don't need to because it's a given—she wants to be able to look back on her groom years later and remember that smile on his face and twinkle of a teardrop in his eye.
So these next two weeks, I want to cover a few topics that I think are worth talking about as wedding photographers, whether you're a primary shooter or secondary shooter. In this short and sweet mini-series I'll be covering:
Groom Detail Shots
Getting Ready Groomsmen Portraits
Posing Your Groom (And Making Sure He Gets Noticed)
From the Groom's Perspective (An Interview with a Groom About Wedding Photography)
Hope you enjoy! Feel free to comment below throughout the series.