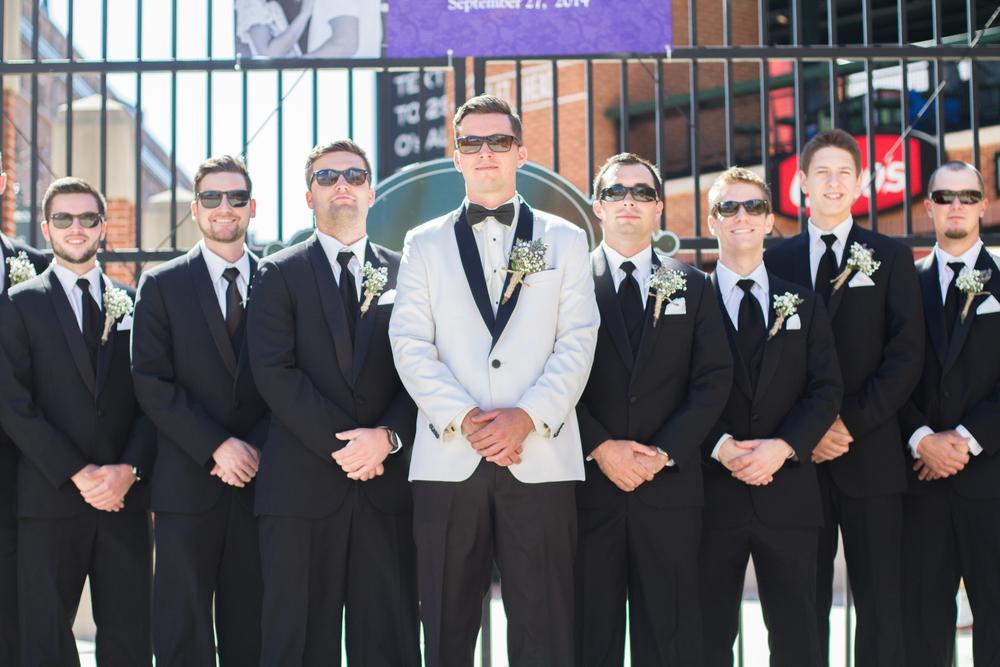 Getting ready groomsmen portraits either fills you with dread or joy. I say this because from my experience so far as a second shooter wedding photographer, going into the groomsmen portraits part of the wedding day can either frustrate photographers who have dapper images dancing in their heads, or have them reeling with laughter over thoughts of the moments about to be encountered. I personally have found it a joy. More often than not, I've had a good time with the goofier groomsmen and have learned to just go with the flow.
6 Types of Groomsmen & How to Deal
All that to say, whichever reaction you experience when thinking about this portion of the day, as a photographer your job is to get the best images possible that both the bride and the groom will enjoy. So here's a list of the groomsmen characteristics I've encountered and my tips on dealing with them:
Groomsmen can be goofy. My advice? Let them be! As photographers, of course we dream up the perfect pose and composition in our heads, but have you thought about the fact that it might not be perfect for them? In my opinion, it's more important to capture what's comfortable for the groom and groomsmen along with what suits their personalities. And their smiles will be more natural!
Sometimes they don't listen. This is where you need to get up there and show them what you're talking about. Sometimes this means pulling them around a bit, but go ahead! They can take it! And chances are they'll have more fun with it too.
Not about the posing. So don't force it. I honestly don't do too many variations with the groomsmen for this very reason. After a few standard poses I typically like to focus on the candids (clinking glasses or flasks while toasting is a good one). I also make sure to ask them what they may want to do! Surprisingly, they come up with some pretty interesting stuff.
Uncomfortable with the camera. Your job as a photographer is to make them comfortable. And trust me, I'm still learning this art. Ask yourself these questions: Are they goofy? Reserved? Wanting the camera out of their face? What are their interests? Are they sports fans? Star Wars fans? Adapt to them, don't force them to adapt to you. You will get more capture-worthy images when they are the most comfortable. Sometimes this can mean letting them toss the groom up on their shoulders or posing like secret agents. Whatever! In the end, this is all for them anyway, and once they are finished with their schtick, try again with some of your poses.
Lacking in the patience department. Patience is a virtue. Some groomsmen really don't like having their pictures taken and want to move on with the celebrations, but maybe coax them along by giving them a countdown of shots before they can pick up their beer can again. It's similar to giving a speech. Your audience will pay more attention when they know how to gauge the time as you're speaking. So help your groomsmen gauge that time!
The GQ models. I list this one last because I think this is what we have dreaming in our heads sometimes when we are going into groomsmen getting ready portraits. I wouldn't anticipate this, but if you get a group of groomsmen who are loving the camera, milk it! These guys can be fun for sure and usually you'll find they are a lot more patient with the process.
I have quite the collection of groomsmen portraits during the getting ready part of the day that have me chuckling. Here are just a few favorite moments and their brief stories!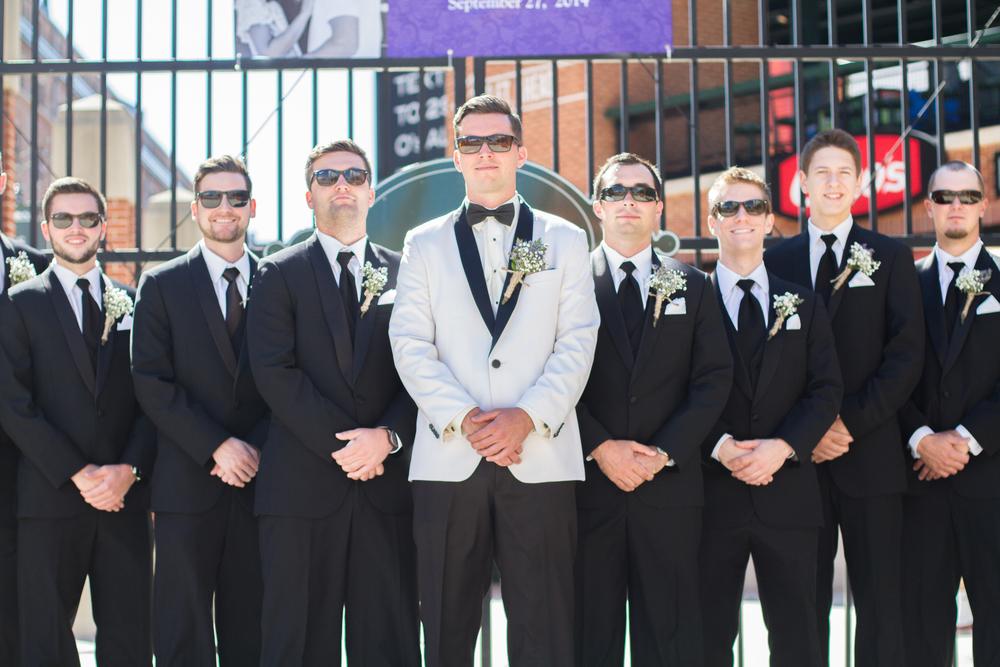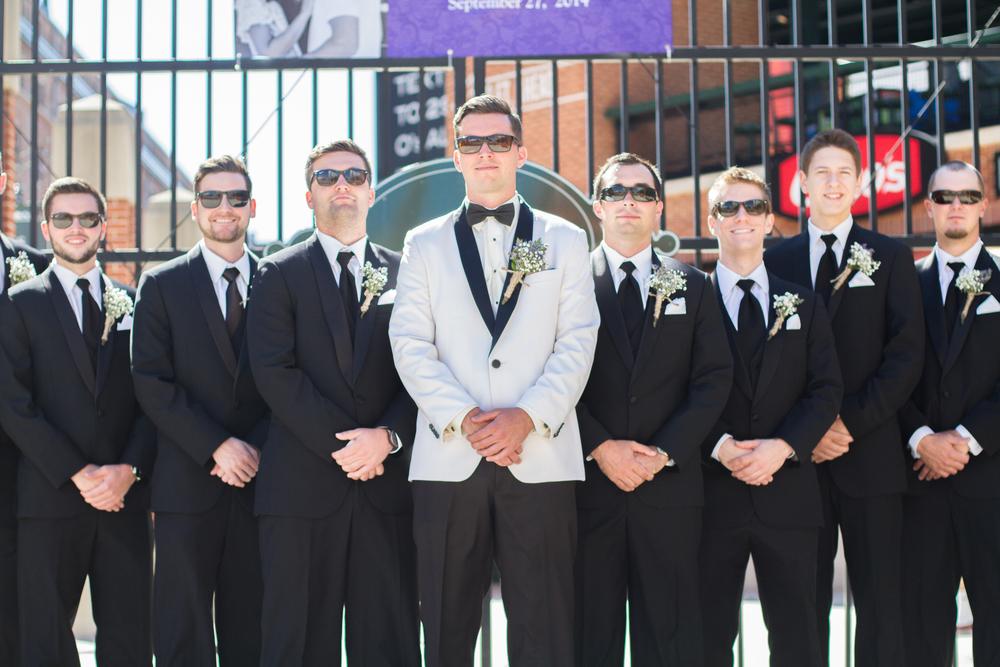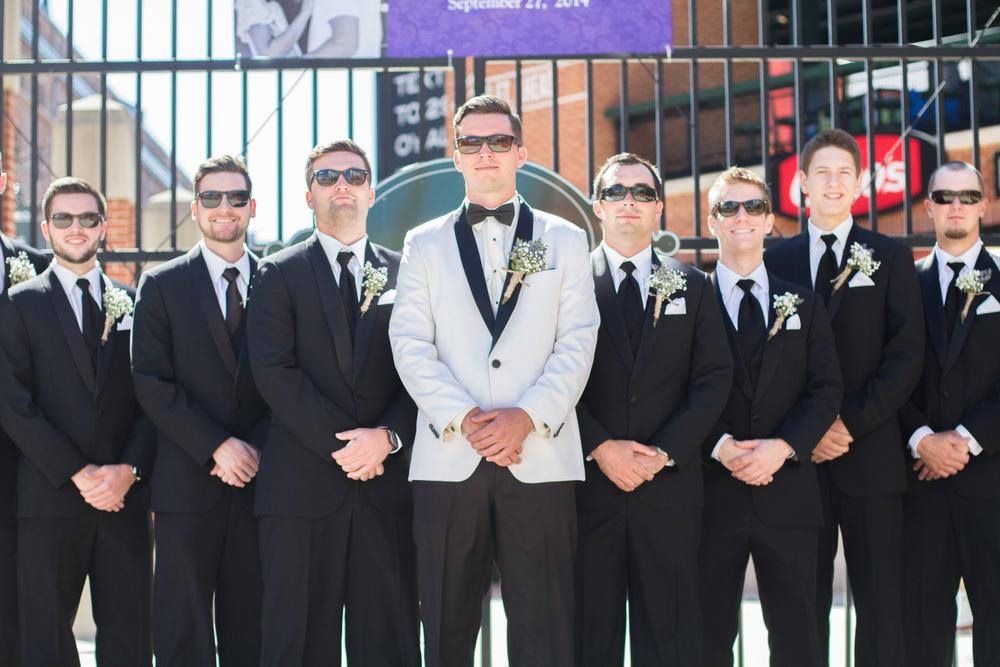 These are some of my favorites, what are yours? Facebook, Tweet, Insta your favorite groomsmen portraits with #groomsmenmoments