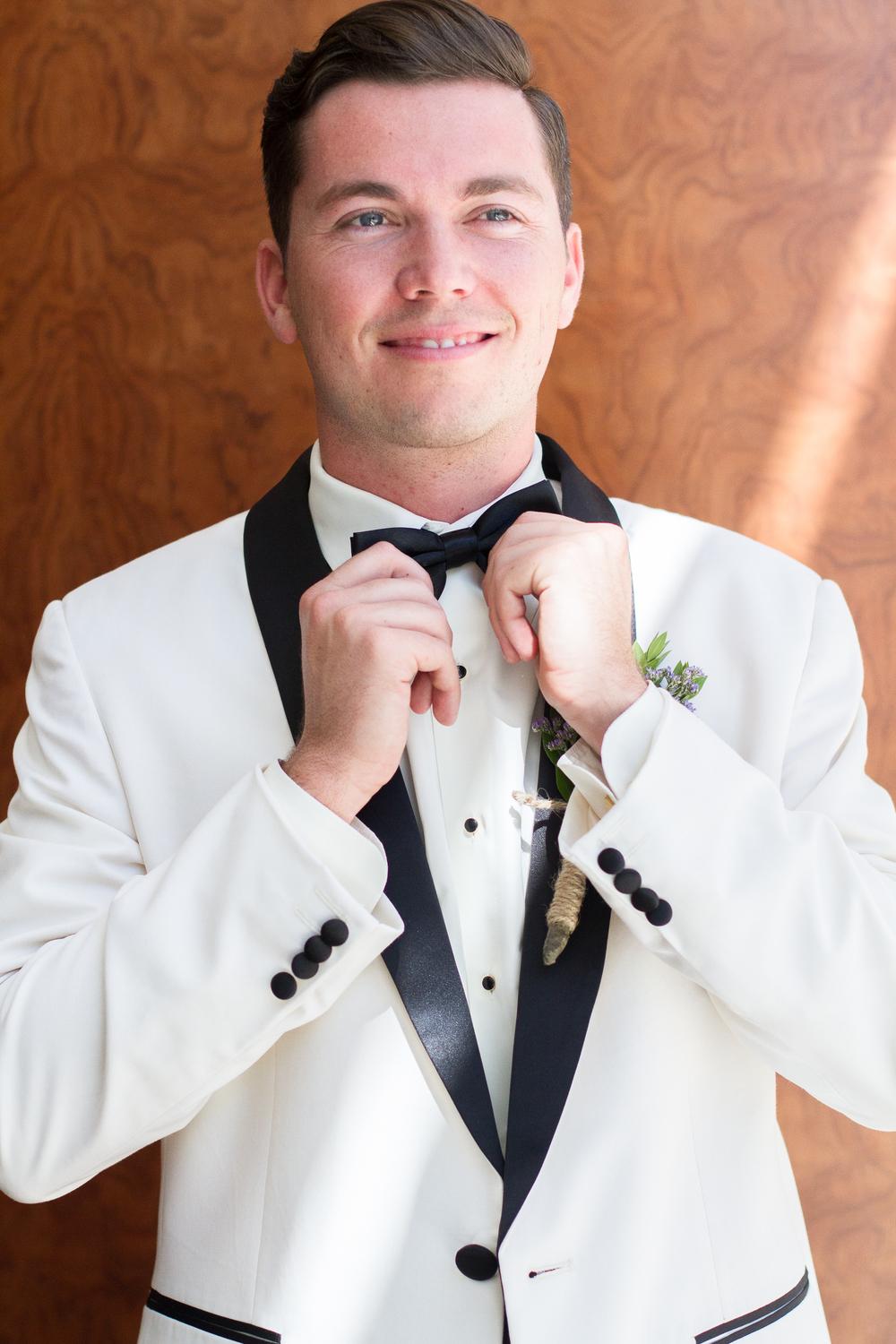 When it comes to posing the groom, I'll be honest… it's hard to find information out there about specifically focusing on the groom during bride and groom portraits. One thought that seems to be commonly thread among a lot of blogs though is the idea that wedding photography is more important to the bride than it is to the groom. Sure, it's the groom's big day too, but men aren't as excited about having their picture taken and feel a little awkward in front of the camera. And I don't buy it!
Maybe it's just me, but I remember during my high school and college years my guy-friends getting together and making weird music videos with lip syncing and slow-mo walking. They LIKE the camera. Maybe what they don't like is the preconceived notion that wedding photography makes them look lame? I realize this thought might not inhabit every man's mind, but wedding photography does not have to be this way for anyone!
5 Mashup Plans for Dapperly Posed Grooms
I'm sure there are some guides out there on how to make the groom look and feel awesome during the engagement session and bride and groom portraits, but I couldn't find many. Today I am going to give you 5 mash-ups of several posing plans from a couple big-timer wedding photographers to incorporate into your sessions:
Make an action plan. Jasmine Star talks about her 3 main priorities when it comes to shooting a groom for groom portraits: One, make them look handsome; two, make sure they're having a good time; three, make them look and feel like they just walked out of a magazine. My action plan would involve making the groom look like a swoon-worthy, debonair James Bond type. I love this idea of creating an action plan beforehand and I would add mashing it up with your approach to engagement sessions and bride and groom portraits. This is the perfect way to make sure your groom gets noticed and actually loves it.
Study their movement. Another great Jasmine Star tip, this wedding photographer takes her time to study how men walk, stand, and sit naturally. If you want your groom to look great, make sure he is comfortable which means that he is posed in a way that is natural to him. She also suggests looking at men's style magazines, catalogues, and—get this—music magazines! Imagine the coolest band and how they probably look on an album cover… Now try to recreate it with your groom!
Capture adjustments. Jasmine Star also gives great advice when photographing groom portraits in a classy way: capture adjustments! Get the groom adjusting his tie, looking down as he buttons his jacket, and shifting his weight from side to side with his hands in his pockets. My favorite idea? The groom adjusting his tie and looking into the camera as if he's looking into a mirror. This idea reminds me of one of my favorite photographs featuring a man shaving into the camera lens. Looking for ways to incorporate this into bride and groom portraits or e-sessions? Maybe execute this by the bride being linked up beside him or even adjusting his tie or jacket for him. Don't know what I mean by linking up?
The side link pose. This pose is coined by Katelyn James and I am so thankful that I learned it. I literally use it for each one of my sessions because it is one of the few poses out there that gives special attention to the groom when the bride is around. It involves the groom's feet facing forward and the bride's feet facing him. The bride then links up to him by either placing her arm around him or threading it through his arm. I typically like to have the bride looking at the groom for some of these or resting her head on his shoulder. This is the groom's time to shine!
My two cents. If you've scoured the Internet to stare at wedding photography, then you've probably noticed similar poses found in engagement sessions and bride and groom portraits. One thing I've noticed is how there are a lot of photos where the groom is looking at the bride. Yes, she is the love of his life, but I wish this was more balanced between the two. HE'S the love of HER life also! Which is why I try to capture both of them looking at the other in each pose that allows.
I hope you find this post helpful in some capacity when it comes to posing the groom. It's partly a learn-by-doing experience and I for one am still in that process. Here are a few of my images to show you some of the things I'm talking about. Please comment questions below!