Today's tip is super simple! So simple I won't even really have to explain! Unlike last weeks, which hopefully most of you were able to understand!
Tip #4: Hire a videographer!
I know there are so many expenses on wedding day and you can't possibly afford everything. But this is one I would definitely put towards the top of the list. I think it's equally as important as a photographer. Don't get me wrong, it's great to have beautiful images to show friends and family and display on your walls, but it is just as nice to have recorded moments that you can watch over and over to help you relive the day!
Cam and I did fake flowers at our wedding and chose a cheaper dinner option so we could make room in the budget for a videographer. I would rather have the moments that I missed or so easily might forget captured to relive forever than have decorations that die and end up in the trash or a five course meal that people will poop out the next day. Just saying. There are plenty of options for videographers, so you don't have to break the bank to get a good one! We absolutely loved Zach from Red Five Recordings. I hope this post helps you at least consider if a videographer can be included in your wedding day!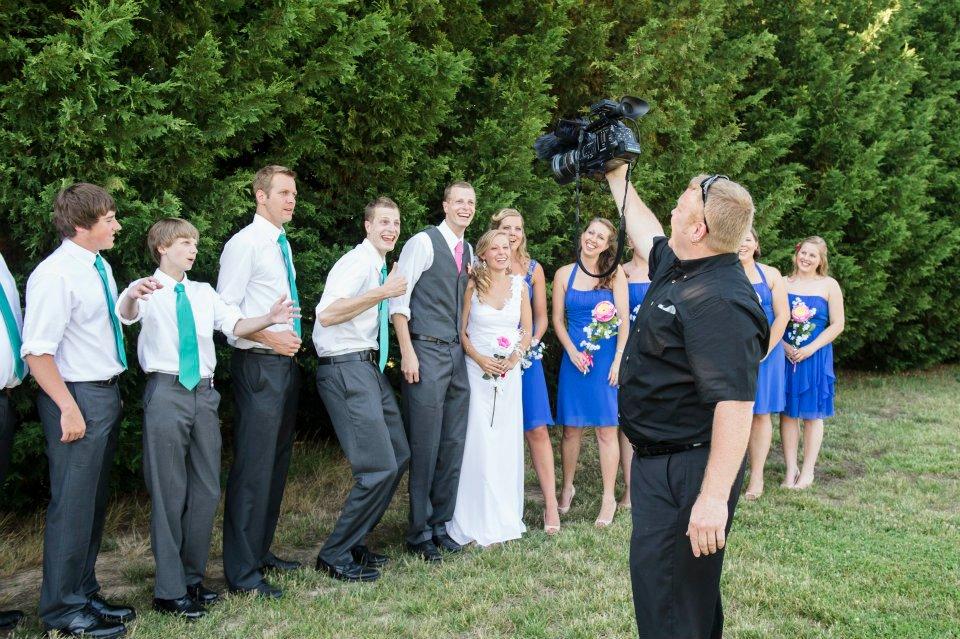 Happy Wednesday!
If you missed tip 1, 2 or 3, just click on each one!
<3 Kira Nicole