The first week and a half of COVID affecting our country was full of anxiety, stress, and unknown. It seemed as if you couldn't even stay up to date, dare I say planned even plan ahead, because before you knew it, something was changing again.
In a matter of one week, we went from normal routines and consistency, to schools being closed, non-essential businesses being closed, events cancelled, playgrounds and parks closed, and empty shelves in the grocery stores everywhere. It was fast and it was furious.
Once I completed the preparations needed for the well being of my family, and my kids were home for a week, it all hit me.
You see, I think for the majority of people, this time of cancellations and home time is good! Healthy even! People are being forced to slow down and cancel their over-committed lives. People are being forced to bond as a family and have regular family dinners. There is time for reading, walking, playing, cleaning, exercising, cooking. There is time to just be.
But it's different for me.
My normal life already included these good and healthy things. I had so much quality time with my children. I cooked dinner most nights and we enjoyed family dinner regularly. I put down my phone, opened up my books. I played and cleaned and organized and made our home something I am proud of. I went to the barre studio most mornings. I was living a healthy lifestyle.
What I needed in order to thrive was stripped away in a week.

I needed to get away from my children. I needed to have my sacred workout.. alone. I needed girls nights and bible studies with my friends. I needed weekend plans to look forward to after a long week of grinding it out as a homemaker and caregiver. I need play dates with other mamas and trips to the zoo. I needed to photograph weddings to express my creativity and feel like something other than a maid.
And it was all stripped away in a week.
Now I am forced to live in a situation that does not lend itself to my best self.
My new reality hit hard and caused me to break down. The undefined time I had to live this new lifestyle felt like too much. The darkness in the world all felt too much. When you focus on the current reality of people and life today.. it IS too much.
BUT.
This isn't the end of the story.
Once I had a good cry and was able to express all of my frustrations and pain, I was able to refocus.
I was able to see how fortunate I am to have my kids home and healthy. That my husband was still working and we are not currently in financial stress. That I don't have any of my family members on the front line of this thing. That we can thrive during the weird and unprecedented time.
So that is what we are doing. We are planning our days and doing all sorts of activities and crafts together. We are cleaning out our home even more. We are spring cleaning. We are giving our basement a big makeover. We are binging Netflix. We are doing home work outs.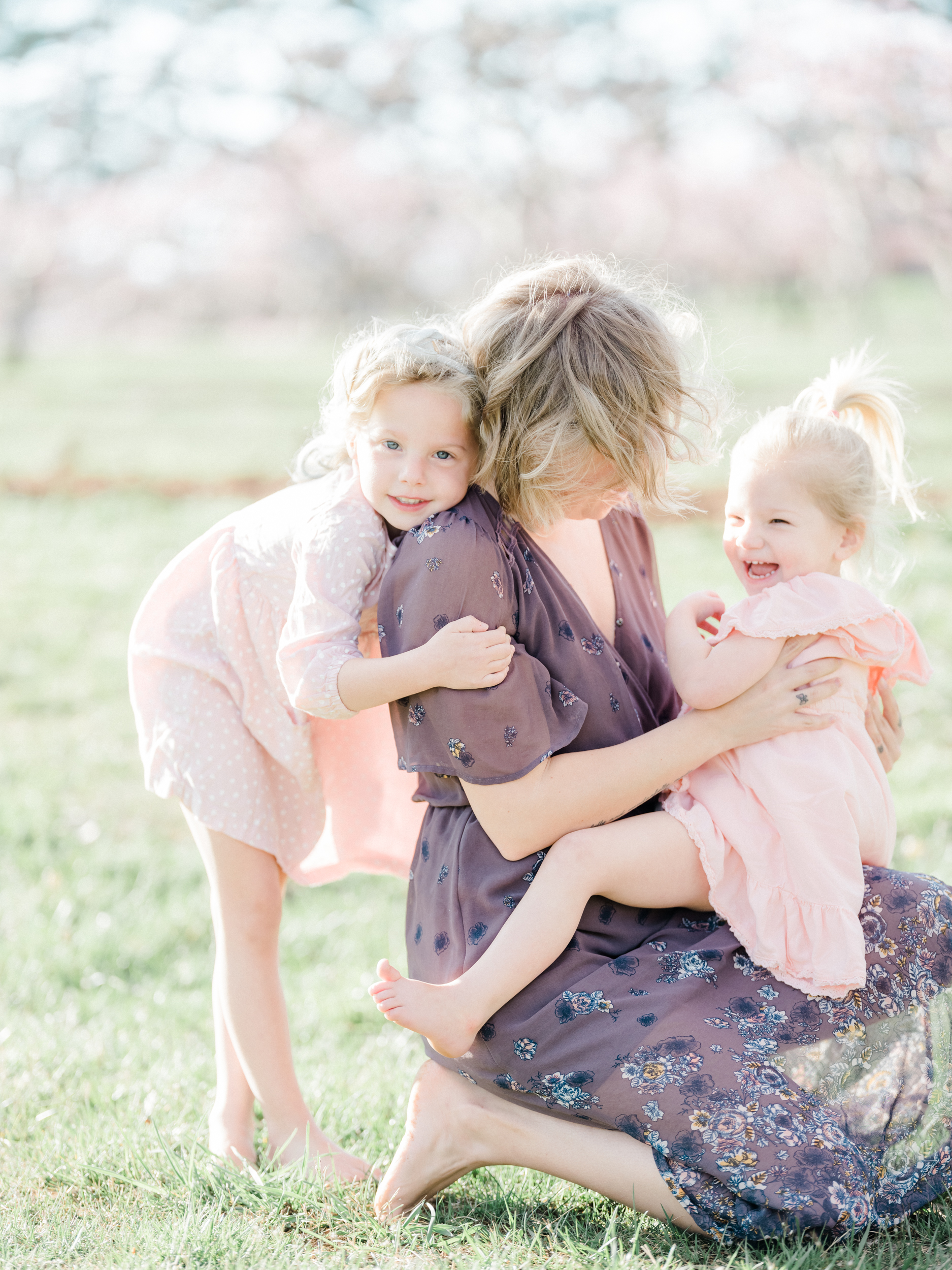 We are digging deeper. We are making the most of this season. We are finding beauty in the little things and making those the big things.
One. Day. At. A. time.
I see you stay at home mamas.
I know this time is stretching us past our limits.
Putting us in situations that aren't the best for our souls.
But here's the truth..
We are MAMAS..
and even when we get kicked down..
even when we feel like we can't stand back up..
we DO…
because we were made for hard things.
Go get em' mama!